Billy Bub's LLC BBQ Sauces & Dry Rubs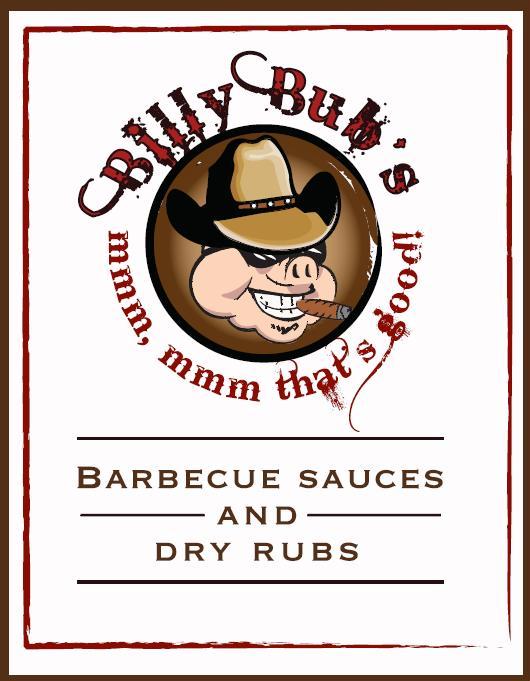 Business Information
sweet and spicy BBQ sauce, dry rub for beef ribs, eastern North Carolina BBQ sauce, Texas barbeque sauce, gluten and sugar free bbq products, dry rubs for pork ribs, texas dry rub. Chicken & Brisket bbq rubs and sauces, billy bubs bbq, barbeque sauces online, purchase bbq sauces and dry rubs
Sweet & Spicy BBQ Sauce Texas Dry Rub
2011
Goodness Grows in North Carolina, Member of the SmokeRing
Dry Rub won 3rd place in Ga.
Business Description
We produce high quality products at a great price. Our Dry Rub contains no sugar and are made with <18% Sea Salt. Our Sauce contains the Sweet taste of Memphis, the Tangy flavor or Carolina and the Spicy Heat of Texas!
Customer Reviews (No reviews)
No reviews were found for Billy Bub's LLC BBQ Sauces & Dry Rubs.