Booboopeedoo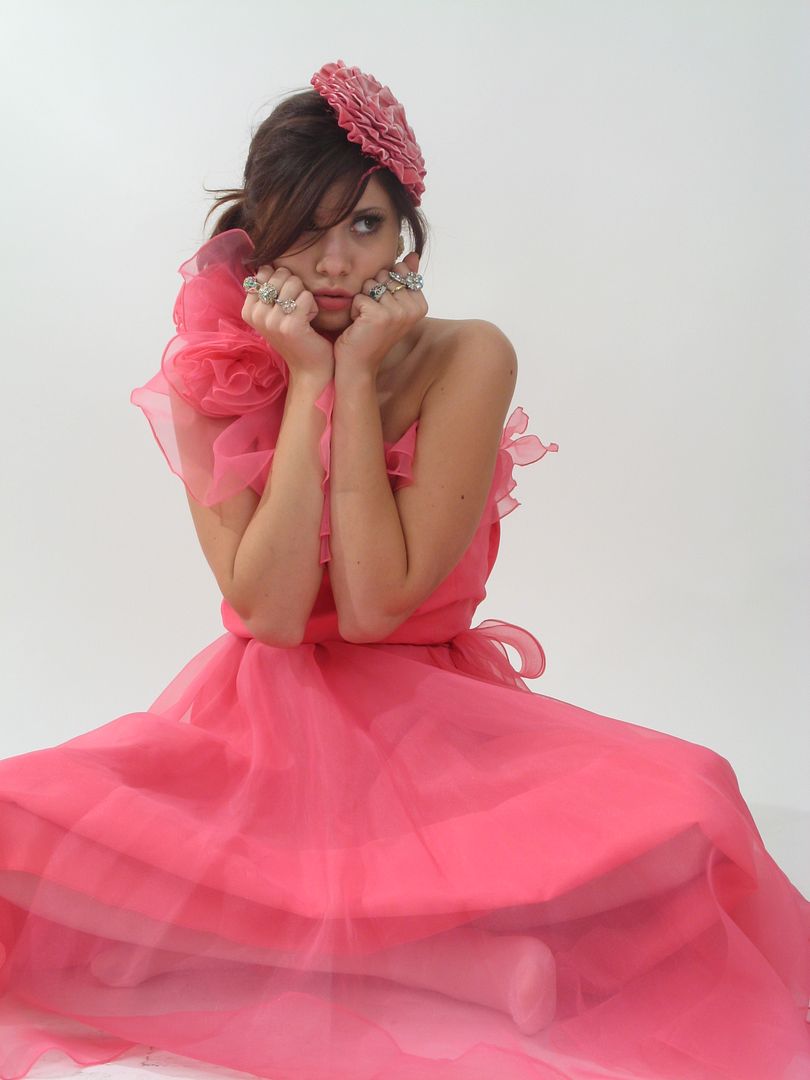 Business Information
vintage, designer, fashion, women's, clothing, clothes, 1950's, 1960's, madmen, bombshell, sexy, classic, jackets, coats, dress, couture, style, rare, evening, stylist
Vtg 80s pants + tunic jacket outfit Andrea Pfister NWT, Emanuel Ungaro Parallele jacket wool woven tapestry NWT NOS New $1560 10 M, Vtg Shamask COUTURE bold floral silk dress NEW NWT M, Vintage Louis FERAUD 4 piece skirt suit jacket silk blouse + coat long jacket 14, Vintage 50s little black party dress ruched silk taffeta + velvet Prom evening S, Betsey Johnson Evening strapless black dress SEXY sleek sophisticated HOT S XS Vintage 50s 60s swimsuit bathing suit 1 pc floral bombshell pin up girl S XS Vintage handwoven hand woven scarf CHURCHILL pale pink stripes HUGE shawl 82x33, Vintage 70s 80s Andrea Pfister black suede boots knee high tall AWESOME 8 9, Vintage metallic scarf large floral woven rare Shawl Wrap Gorgeous! HUGE 53 x 54, Vtg silk scarf hand painted LONGEVITY Asian words of wisdom peach tree YAMANAKA , Anne Klein Couture color block pumps heels shoes velvet black green blue 7.5 7 B, Vintage sheer chiffon black shawl wrap scarf HUGE with metallic swirls 118" x 45 Judith Leiber belt RED lizard reptile BIG gold + silver buckle with RED stone , Vtg Givenchy Couture skirt suit jacket silk damask golden ivory designer M L, Vtg Judith Leiber belt dark brown reptile snakeskin big gold ornate buckle, Vtg 80s Bruno Magli peep toe Alligator Trim shoes pumps high heels 8 9, Belt Valentino Night V green leather wide with rhinestone trim Chic Fun Sexy S M, Christian LaCroix belt jeweled gold 3d black leather suede designer NICE M L Vtg 50s 60s mens Hawaiian shirt Green white birds dots Sanwich Isles Honolulu M , Vintage 70s Guayabera shirt light blue vacation vaca classic Ricky M, Vintage 60s 70s Guayabera shirt blue white striped vacation vaca classic Ricky M, Vtg emo indie embroidered vest dragon Nepal Katmandu S rockstar urban unique Vtg J. Tiktiner sheer floral top dress jacket hippie chic long wrap belted M, Vintage 50s 60s black long evening jacket maxi opera coat sleek chic GORGEOUS S , Vintage 50s swing coat jacket ORANGE chic sophisticated classic glamour S , NICE Victtor Camarena mexico western jacket short bolero rodeo embroidered M, Vintage 50s 60s black velvet cape coat evening dramatic Lillie Diamond dramatic, Vtg 60s deerskin soft leather brown jacket blazer Sport Togs caramel S M Vtg 80s YSL Yves Saint Laurent Encore Jacket cropped boxy blazer Chic striped M, Vtg 40s 50s little black blazer jacket charming nip waist short crop rosette S , Vtg 60s MOD blue silk cropped shorty boxy jacket double breasted blazer S M JLS Scherrer Boutique silk wrap blouse couture numbered pastel floral romantic S, Vintage 50s beaded sweater fringed beading + sequins ivory wool Imperial M , Vintage 70s striped silk blouse secretary neck bow pussy bow designer chic M L, Vtg 70s 80s Carole Little silk dress jungle fever print COOL Saint Tropez West M, Vtg 50s 60s cardigan sweater green crocheted knit CATALINA 36 unisex V neck, J. Tiktiner secretary blouse ivory silk secretary high neck puff sleeve bow 10 M Vintage Louis FERAUD 4 piece skirt suit jacket silk blouse + coat long jacket 14, Vintage 50s little black party dress ruched silk taffeta + velvet Prom evening S, Betsey Johnson Evening strapless black dress SEXY sleek sophisticated HOT S XS, Vintage 1950s wedding dress white lace true FULL CIRCLE skirt white S XS , Vtg 60s 70s carpet capri pants set long vest tapestry GROOVY Unique Rare cool S, Vintage 60s mod jacket opera coat brocade gold and brown floral evening swing M Vtg 80s pants + tunic jacket outfit Andrea Pfister NWT, Emanuel Ungaro Parallele jacket wool woven tapestry NWT NOS New $1560 10 M, Vtg Shamask COUTURE bold floral silk dress NEW NWT M, Vtg 60s 70s Kiki Hart black gold lace evening gown dress metallic glamour S M, vtg 80s byblos blue wool dress avant garde drape tail M, Vtg J. Tiktiner sheer floral top dress jacket hippie chic long wrap belted M Vtg 80s pants + tunic jacket outfit Andrea Pfister NWT, Emanuel Ungaro Parallele jacket wool woven tapestry NWT NOS New $1560 10 M, Vtg Shamask COUTURE bold floral silk dress NEW NWT M, Vtg 60s 70s Kiki Hart black gold lace evening gown dress metallic glamour S M, vtg 80s byblos blue wool dress avant garde drape tail M, Vtg J. Tiktiner sheer floral top dress jacket hippie chic long wrap belted M
Internet sales of vintage clothing and designer items plus merchandise.
Fashion, Stylists, Vintage and Textile Museums, Costuming, wardrobe specialists, movie industry, Designers, design, Photography, bloggers, collectors, auctioneers, wholesalers, theater, and more.
2012
Fashion Stylists, Design Consultants,
Women's Fashion Stylist Award Texas 2011, Up and coming business of the year 2009 East Texas, Women in Business Award 2010, Hometown Hero 2012
Business Description
The Boopster is an online clothing store that specializes in vintage fashion. We search out and find the best in vintage 1950s, 1960s, and 1970s ladies wear including dresses, suits, seperates, coats, swimwear, evening gowns, and accessories. We have been in the vintage clothing business for over 10 years and love every minute of it. Some of our favorite designers are Christian Dior, Ralph Lauren, Halston, Bill Blass, Galanos, Givenchy, Oscar de la Renta, Scaasi, Mary McFadden, Hanae Mori, Pauline Trigere, Adele Simpson, Diane Von Furstenberg, Like to play dress up games vintage prom dress not from the dress barn. You can dress up dolls and wear vintage clothing like a wedding dress. Thumbs up to the fairy dress and dress up games for girls wearing vintage jewelry with vintage Della Rubbia and dress shoes. For the vintage adult and mother of the bride dress a nice evening dress will do. Or you can make a dress with dress patterns. Wear vintage nylons with your vintage dresses or sexy black dress. wear vintage t shirts under your prom dress and carry designer handbags. Don?t use an easy designer dress or a designer dresses with dress shoes, designer sunglasses, designer purses. Evening dress, designer prom dresses, designer jeans. A sexy black dress with fake designer purses or even just a little black dress or cocktail dress can be found at dress up games com
Customer Reviews (No reviews)
No reviews were found for Booboopeedoo.