Daley Excavating & Services
330-938-2165
18374 State Route 62
Beloit
,
OH
44609

Fax: 330 938-3340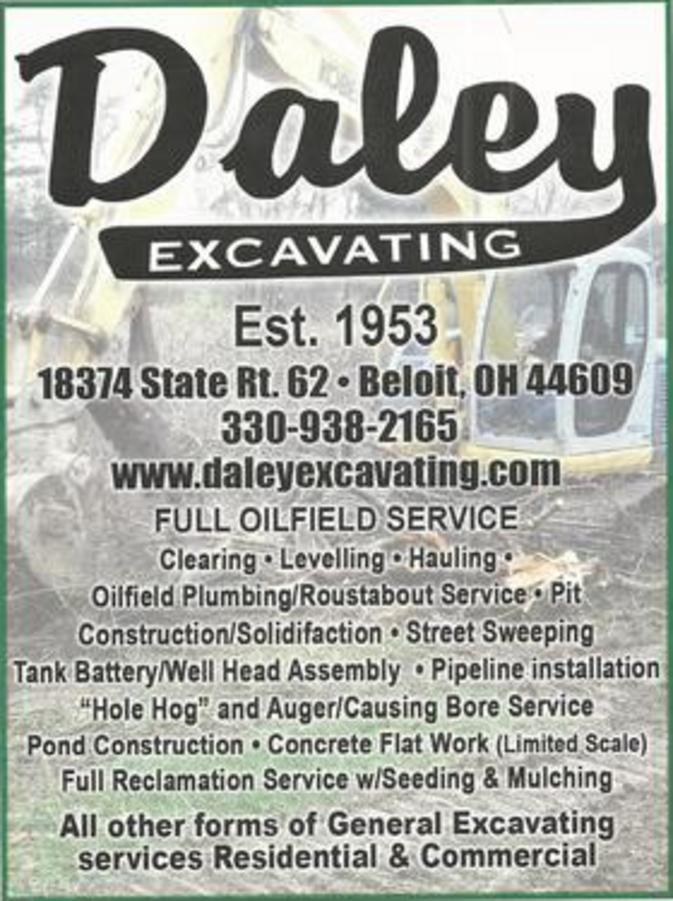 Business Information
Excavation, Sewer, Drain, Driveways, Pond, Land Clearing, Salem, Ohio, Northeast Ohio, Beloit, Columbiana County
We will provide stone, pipe, or other materials that will be added onto the bill if applicable.
Excavation Services Sewer & Drain Services Driveways Lake & Pond Construction Land Clearing Services
Oilfield
1953
N/A
N/A
Business Description
Daley Excavating & Services Inc. is family-owned and operated in Beloit, OH. Since our company opened its doors in 1953, we've treated every customer like they were a part of our family. We currently specialize in many different aspects of the oilfield industry, however, we also have extensive experience in commercial and residential work of all types. Daley Excavating takes on projects all over Northeastern Ohio and even into Western Pennsylvania as well as those close to home.
Customer Reviews (No reviews)
No reviews were found for Daley Excavating & Services.