Extreme Octane Radio
715-598-9720
5240 N Strouf Ave Suite 3
Winter, WI 54896

Fax: 715-598-9720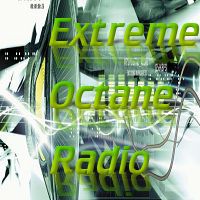 Business Information
Extreme, Octane, Radio, ExtremeOctaneRadio, Trance, Metal, Rock, House, Classic Rock, Winter WI, Internet Radio, Industrial, Gothic, Dubstep
Internet Radio
Live Disc Jockeys
Music, Artists, Bands
2010
National Association of Broadcasters (NAB)
Extreme Music
Business Description
The beauty of online radio is all the different viewpoints, different voices that can be heard. We are no longer limited to our local dial or our local biases. Extreme music's character is a kind farthest removed from the ordinary or average. It is characterized by the diversity of its modes and its variety of rhythms! Extreme Octane Radio is a 24/7 extreme music radio station featuring live shows with guest DJs, as well as broadcasts from venues all over the nation representing the best of extreme music. Including signed and unsigned bands alike! Extreme Octane Radio is not just about playing an algorithm, or the fact that anyone can make a station. Rather, just like radio as always done, it is about community, about a shared experience, whether a song or a thought shared. That takes people ... An announcer that we like and respect, a station programmer that knows what we want to listen to (before we do). Extreme Octane Radio is owned and operated by Cory and Alice Fletcher of 5240 N Strouf Ave. Suite 3, Winter WI. United States of America. Our administration staff are here to answer any questions or concerns you may have. Our administration staff members are: Cory Fletcher, Alice Fletcher and Mike Opolski. Concerns and questions should be submitted via our Contact Us page. Listeners wishing to make music requests may do so in the comment board below. Requests are accepted during live performances and our presenters will do their best to get your requests on air as quick as possible during their presentations!
Customer Reviews (No reviews)
No reviews were found for Extreme Octane Radio.