Garno Property Management LLC
517-651-1374
1500 E. Michigan Ave
Lansing
,
MI
48912

Fax: 517-913-6093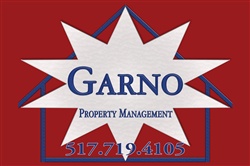 Business Information
property management, real estate, buyer agent, real estate listing, rental, houses, apartments, duplex, agent, rehabilitation, house construction, homes, leasing, real estate sales, HUD, rental maintenance, MID Michigan, Canada Buyers welcome, cheap houses, buy foreclosures
Leasing Rental Houses, Duplexes, and Apartments. Real Estate Sales.
Real Estate Property Management. Real Estate Sales. Buyer Agent Services. Property Rehabilitation. Houses and Apartments for Rent.
2000
Member Greater Lansing Association of Realtors
Business Description
We are a full service Real Estate Company specializing in Property Management and Real Estate Sales. We help buyers and sellers search, purchase, rent, or move into their new homes.
Customer Reviews (No reviews)
No reviews were found for Garno Property Management LLC.