Jim Waldron Training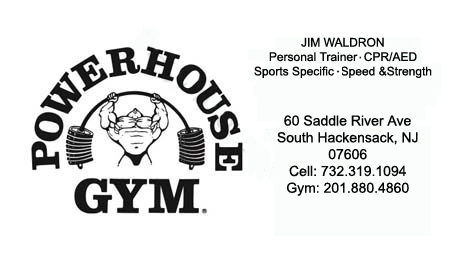 Business Information
Fitness, strength, strength coach, trainer, personal trainer, crossfit, beastmode, powerhouse, gym, training, weightlifting, powerlifting, speed training, strength and conditioning, NSCA, New Jersey, North Jersey, Workout, Trainer
Fitness Training, Training Manuals, 1 on 1 training, group classes, in home training.
One on One, Group training, Training Plans, Diet Consultation
Powerhouse Gym GNC Fat Gripz Training Mask
2011
NSCA, Powerhouse Gym, NCAA
Business Description
Jim Waldron and Powerhouse gym have partnered up to challenge the best gyms to produce some of the top athletes in the northeast region. Jim Waldron provides intense, hardcore workouts that will push any athlete or person to the brink.
Customer Reviews (No reviews)
No reviews were found for Jim Waldron Training.