Joe D Tire & Auto Repair
716-276-8844
440 Cayuga Rd
Cheektowaga, NY 14225

Fax: 7162768844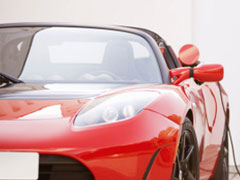 Business Information
new tires, used tires, brakes, muffler, struts, springs, shocks, front end, flat fix, exhaust, engine, tune up
TIRES, BRAKES, BULBS, WINDSHIELD WIPERS, AUTOMOTIVE FLUIDS, MUFFLER, ENGINE, EXHAUST
auto repair, maintenance, tires, muffler repair, front end work, oil change, flat fix, tire change, new and used tires
cars, automobiles, repairs, services
2014
snap on, mac tools, autozone, goodyear
n/a
| | | | | |
| --- | --- | --- | --- | --- |
| MONDAY | : | 8:00AM | - | 5:00PM |
| TUESDAY | : | 8:00AM | - | 5:00PM |
| WEDNESDAY | : | 8:00AM | - | 5:00PM |
| THURSDAY | : | 8:00AM | - | 5:00PM |
| FRIDAY | : | 8:00AM | - | 5:00PM |
| SATURDAY | : | 8:00AM | - | 5:00PM |
Business Description
When you choose Joe D Tire & Auto Repair, you will have the convenience of same-day service and an experienced mechanic working on your automobile. We use state of the art equipment to deliver quality service to every automobile we repair. We are located 1 mile from the airport. We offer easy access to our garage and ample parking, complete auto and tire service as well as sales and installation of a complete line of automotive accessories.
Customer Reviews (No reviews)
No reviews were found for Joe D Tire & Auto Repair.