Bright treasures and creations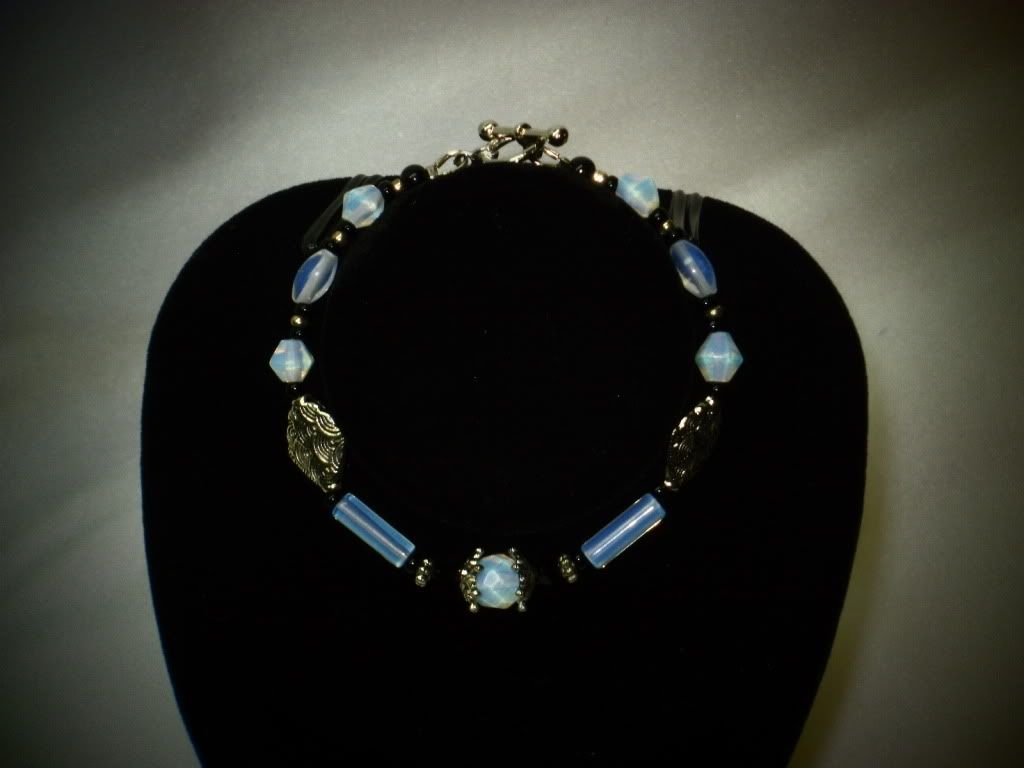 Business Information
braclets, anklets, necklaces, beads, swarovski, lampwork, crystals, love, weddings, prom, christmas, earrings, craftshows, jewelry, facebook, google, dawnjolin, myspace, yahoo, brighttreasuresandcreations.com
braclets, anklets, necklaces, bookmarks, beaded prisms,earrings and custem orders Featuring: Bracelets... Anklets... Bookmarks... Necklaces... Sets... Prisms.. Tibeten beads that are silver plated and gold plated, some times I have copper colored (Lead free alloy, mostly nickel free) spacer beads, frames. and ring toggle clasps. All items are made on tiger tail wire.( High quality brand names in wire). all looped with wire guardians on the clasp ends. This greatly improves strength, durability and gives a proffessional finish. All crimped securly and doubled checked. Hematite: Magnetic hemitite ( Magnetics aid with circulation and may give health benefits to the wearers, Like pain and stiffness relief from arthritis, carpal tunnel, tendonitis, ext. Glass Beads: Crackle glass, some lampwork, many colors, faus pearls, precious gem stons, round, oval, bicone, faceted, tigers eye, ext. Crystal beads: Strickly Swarovski!!!! (The worlds finest crystal) in roundell, oval, teardrop, bicones, faceted, wheel, aurora borealis, fire cut, ext. Ring/Toggle clasps for security and ease of use: won't come loose, and easier togel on and off than some other tiny lobster claw, spring clasps, and screw together barrels. All guaranteed against breakage. In case of a break, save as many parts as you can; try and keep it in the original pattern. In most cases, repairs would be free. (Except shipping)
i want to profide you with the best in hand made jewelry, custemized peices to your liking.
2010
Intuit
Business Description
in your address bar type in www.brighttreasuresandcreations.com. this will take you to my website for any upcoming show events and to see my jewelry, place orders. All of my jewelry is custom designed and hand crafted using only the finest quality beads, crystal and precious gem stones. I use silver, gold plated and hypo alergenic findings on tiger tile wire. I do not copy my designs from other crafters and only produce very limited quantities of each design, so you can be assured that you are wearing a unique work of art. If you have a special design in mind for your anklets, bracelets or necklaces, I can work with you to hand craft it for you and the design will not be duplicated. (earrings are now avileble. If you are looking for a high quality, unique, hand made product and a fair price, you have arrived at the right destination.
Customer Reviews (No reviews)
No reviews were found for Bright treasures and creations.