Led Lighting Automation
717-360-5729
12483 Orchard Circle
Mercersburg, PA 17236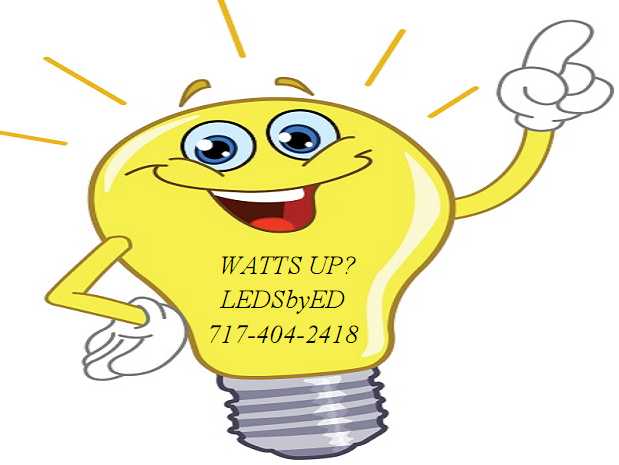 Business Information
led lighting, energy conservation, led light bulbs, solar window candle, window candle, led lights, green automation, solar
led lighting, led light bulbs, energy conservation equipment using programmable logic controllers, power factor correction to lower your energy costs with motor operated equipment.
We design,build and install led light bulbs and automated lighting systems.We can provide you with the led light you need regardless of size,light output,or voltage requirement.We also design and built Green Automation and Energy Conservation Equipment.We design,build,and install power factor correction equipment,power line carrier,surge protection equipment with protect or disconnect logic,programmable logic controller systems.We can reduce your total energy cost through easy to operate,easy to maintain,easy to understand equipment that is very cost effective with 3 year return on investment.Let us help you lower your energy costs and start realizing higher profits today. We use Old World Engineering with New World Technology.We do not design for the dump and we will not be undersold.We do not sell cfl or mercury based lighting.We are truly committed to being green. We have got green products without the greed.
<!-- HitTail Code --> <script type="text/javascript"> (function(){ var ht = document.createElement('script');ht.async = true; ht.type='text/javascript';ht.src = '//111019.hittail.com/mlt.js'; var s = document.getElementsByTagName('script')[0]; s.parentNode.insertBefore(ht, s);})(); </script>
2004
Business Description
We provide custom led lighting and led light bulbs for any size or voltage.We also build plant growth lighting for greenhouses as well as the automation required to lower your energy costs for maximum profits.
Customer Reviews (No reviews)
No reviews were found for Led Lighting Automation.