Life Changing Stem Cells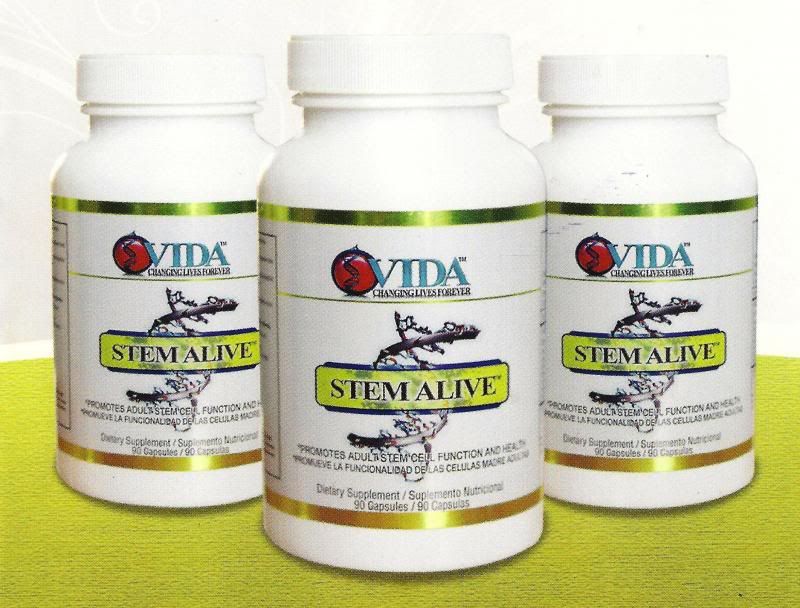 Business Information
stemalive, stem alive, stem cells, stem cell 100, natural, herbal, remedies, stemmiost facial creams, stemcleanser facial cream, stemmask facial cream, dietary supplements, capsules, pills, stemvida international, stem alive international, vg 7, moringa, graviola, health, vegetables
Stem Alive Supplements, Stem Cell 100 Supplements, VG 7 Supplements, Moringa Supplements, Graviola Supplements, StemMoist Facial Cream, StemMask Facial Cream, StemCleanser Facial Cream
Online Retail Store, Information how to become a Distributor
Stem Vida International
2012
N/A
N/A
| | | | | |
| --- | --- | --- | --- | --- |
| MONDAY | : | 9:30AM | - | 8:00PM |
| TUESDAY | : | 9:30AM | - | 8:00PM |
| WEDNESDAY | : | 9:30AM | - | 8:00PM |
| THURSDAY | : | 9:30AM | - | 8:00PM |
| FRIDAY | : | 9:30AM | - | 7:00PM |
| SATURDAY | : | 10:00AM | - | 8:00PM |
Business Description
We sell natural supplements. One of the products that we sell is StemAlive, a dietary supplement that promotes the production and release of stem cells in the bone marrow and when they produce, they repair any damaged cells of any organ, system, or tissue confining the process of premature aging.
Customer Reviews (No reviews)
No reviews were found for Life Changing Stem Cells.