Mafia Wars Loot For Cheap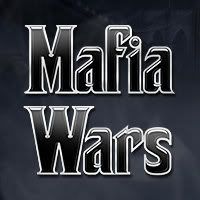 Business Information
I am not affiliated or work for Zynga in any way. I provide a service to stock up on the best in gam, images and scoring system Copyright © 2011-2012
Digital goods
We provide a service to collect items within games for players and spend many hours every day doing so and that is what the customers are being charged for.
Gamers
2009
Mafia Wars News on Facebook http://www.facebook.com/pages/Mafia-Wars-Loot-Collecting-For-Cheap/211326062277763
Business Description
I am not affiliated or work for Zynga in any way. I provide a service to stock up on the best in game Mafia Wars gift-able items and I'm the cheapest around! The safest, cheapest and most secure place to obtain you Mafia Wars items! Zynga Inc. reserves all rights to artwork,images and scoring system Copyright © 2011-2012
Customer Reviews (No reviews)
No reviews were found for Mafia Wars Loot For Cheap.