MidNightDayDreams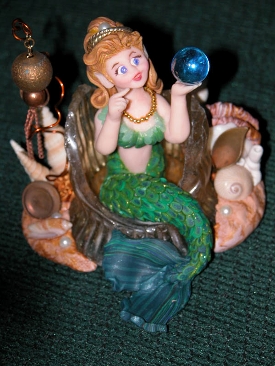 Business Information
Christian Business, polymer clay, One of a kind, OOAK, handmade, Figures, Jewelry, Glass, Beach Glass, Bottles, boxes, Whimsies, Fairies, Dragons, Gifts, Sports, Miniatures, Art, Art dolls, Commission Work
Figures, Fairies, Dragons, Wine Glasses, Cake Toppers, Genie Bottles, Red Hat Items, Boxes, Jewelry, Pins, Necklaces, whatever our imagination or your commission ideas come up with, the possibilities are endless.
We do commission work. Give us an idea and a price range and see what we can do. See our website.
1991
Business Description
We create polymer clay artwork. Using a variety of techniques, all our pieces are one of a kind and totally handcrafted. We combine found object with polymer clay to create unique and whimsical items. Everything is completely handmade in our studio. We do commission work. We produce figures, jewelry, boxes, abstract items and more. We let our imagination run free and have fun playing with clay!
Customer Reviews (No reviews)
No reviews were found for MidNightDayDreams.