MJW Careers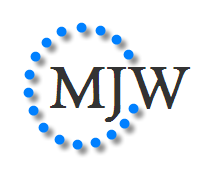 Business Information
Outplacement Services, Resume Writing Service, Career Coaching Firm
Service company
Companies, government, high schools & universities seeking outplacement support: <br> We provide personalized outplacement services featuring one-on-one time with a Career Transitions Consultant at pricing below many group seminar-based and individual outplacement modules. Whether the employer is downsizing one or more employees, we provide companies and their HR departments with the means to offer them effective and affordable outplacement services. <br> <br> Job seekers needing help: <br> We provide personalized career support services for any person in any industry. Whether you are re-entering the workforce and need to understand how to use the Internet as a tool, a union member needing to draft up a resume for the first time, someone wanting to improve his or her interviewing skills, a military veteran in transition who needs a resume that displays his or her duties translated into civilian terminology to better increase interviewing prospects, or a seasoned professional who wants to boost his or her earning potential and marketability, we are here for you as your one-stop expert career center. We offer an a la carte pricing menu as well as bulk pricing options for each of our services, including: <br> Resume Writing & Critique <br> Cover Letter Preparation <br> Follow-up Letter Preparation <br> Customized Career Assessment <br> Salary Report <br> Interview Training <br> Mock Interview Sessions <br> One-on-One Career Consulting <br> Career Seminars Enrollment <br> Job-Hunting Techniques <br> Cost of Living Calculator <br> Internet Resume Posting & Consultation <br> Internet Job Search <br> Internet Research <br> Internet Marketing <br> Personal Website Development <br> Self-Marketing Training <br> Networking Training <br> Job-Loss Counseling <br> Individual Outplacement Services
All industries
2009
Business Description
Company Overview: MJW Careers is a national privately held company headquartered in Wilmington, NC. Founded in 2003, MJW Careers is focused on outplacement support for companies in transition, as well as a customized career coaching and resume writing firm for individual job seekers. MJW Careers is dedicated to making it easy for companies to handle transition and utilize our tools to assist their employees with gaining new employment. <br> <br> MJW Careers Mission: Provide a customized career transition service that guides our clients on the right career path through career assessments, resume & cover letter services, interviewing practice, guidance in using the Internet as a source, motivational speeches, and much more. Our Company is outfitted for both companies seeking outplacement service or recruiting needs, and for individual job seekers in need of career coaching or resume development.
Customer Reviews (No reviews)
No reviews were found for MJW Careers.