SEL AMSOIL Synthetics Duluth
866-400-7676
1201 Clough Ave
Superior
,
WI
54880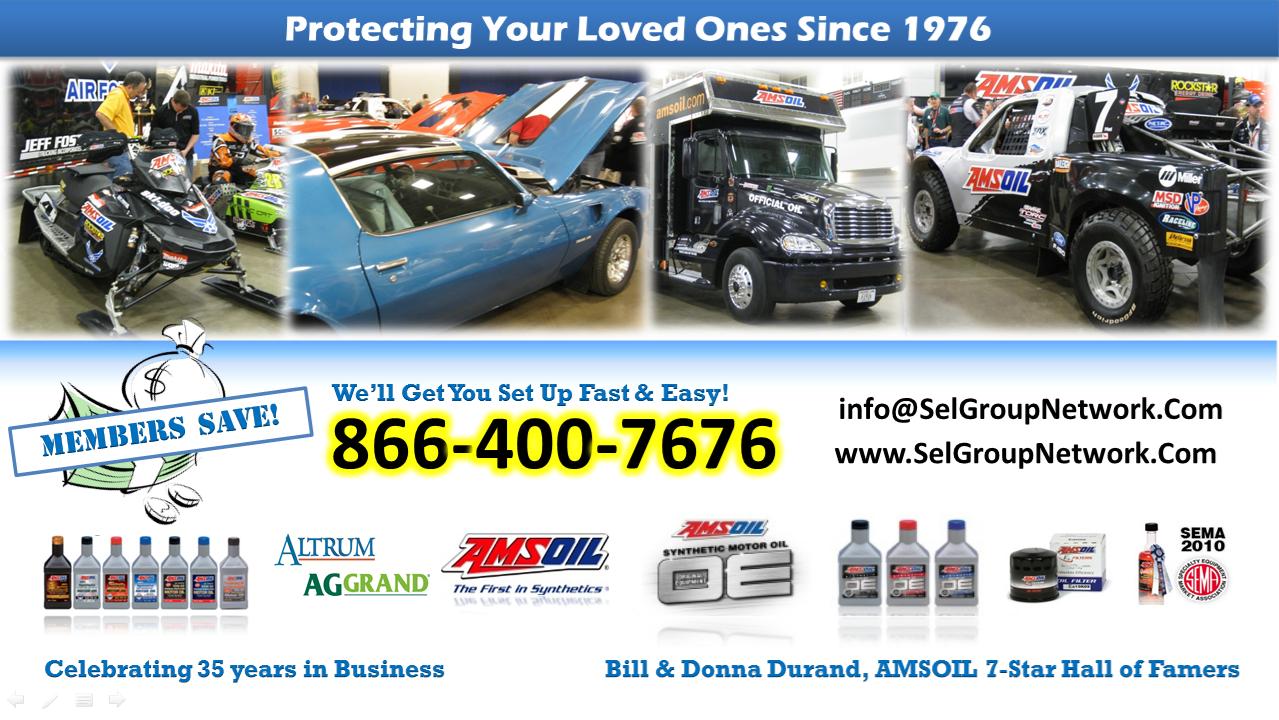 Business Information
AMSOIL 100% synthetic, Bill & Donna Durand, Bill Durand, AMSOIL, amsoil, SEL Group Network, synthetic oil, synthetic oil for motorcycles
Wholesale AMSOIL 100% synthetic motor oils, air & oil filters.
Trial memberships, ordering support to ensure you have a great experience with AMSOIL products for your personal vehicles, commercial equipment or business.
Anything with an engine! Small and big business with commercial vehicles; Farm & Agriculture, Drivers of cars, trucks, work trucks, snowmobiles, ATVs and classic cars.
1976
AMSOIL Hall of Famers, 7-Star Regency Directs
Business Description
Wholesale pricing on 100% synthetic motor oils for your car, truck, snowmobiles, ATVs, work trucks and diesel trucks. SEL Members get 20-25% off retail pricing for these top-quality synthetic products. Synthetics can benefit your tractors, farm and commercial equipment. SEL is celebrating 35 years in business. We want you to have a great experience with AMSOIL! Let us get you started.
Customer Reviews (No reviews)
No reviews were found for SEL AMSOIL Synthetics Duluth.