Tao Organizing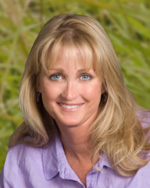 Business Information
slc professional organizer, utah county, salt lake county, de-clutter, organizing services, Small Business organization, Personal Coaching for organizing, organize Paperwork, organize Pantry, Office Organization, Move Out/Move In organizing and unpacking, organize Kitchens, Storage/Garage Organization, Custom Filing Solutions, Craft Room organization, Clutter Elimination, Closets organizing, Boomer/Senior Downsizing, Bedrooms organization, Basements organization.
File drawer starter kit, Simple Organizing Tips ebook
Professional de-cluttering and organizing services for your home or business.
Homes and businesses.
2004
n/a
Completed Clear & Simple's home study course for organizing.
Business Description
Creating Space for What Matters Most! Tao means balance and harmony, which is exactly what I create for you as your home and/or business space becomes de-cluttered and well organized. Together we find the perfect place for everything as I coach you with compassion and support throughout the entire process. I am especially gifted with office organization. My color coded filing system provides you with an easy, logical way to manage all your important papers. I would love to transform your clutter and chaos into order and peace, so let's talk soon! I hope you will visit my website and contact me - Cheryl Chandler, 801-759-1195. P.S. I am willing to travel.
Customer Reviews (No reviews)
No reviews were found for Tao Organizing.