Timeless Naturals Jewelry of Key West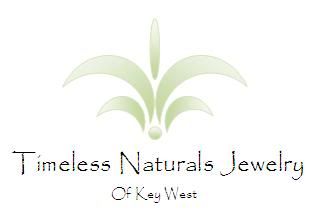 Business Information
jewelry, silver, gold, copper, beads, gemstones, precious, semi-precious, crystal, Swarovski, stone, Key West, bracelet, necklace, earring, ring, anklet
Jewelry - Bracelets, Necklaces, Earrings, Rings, Anklets, gift certificates.
Hand-crafted jewelry and custom design
Fashion Accessories, Beauty, Jewelry
2011
Business Description
Timeless Naturals Jewelry of Key West is dedicated to providing our customers with high-quality, hand-crafted jewelry that expresses a part of themselves. Our pieces are influenced by a variety of mediums, from tropical and airy, to organic and earthy - and our customers agree, they are elegant and eye-catching! We offer a 15-day money-back guarantee if not completely satisfied. We are a web-based business, so our products are accessible when YOU want them! If you don't see exactly what you're looking for in our current inventory, feel free to contact us for a free quote on a custom-made piece.
Customer Reviews (No reviews)
No reviews were found for Timeless Naturals Jewelry of Key West.