Tucker's Piano Svc
301-839-3181
6812 Bock Rd
Fort Washington
,
MD
20744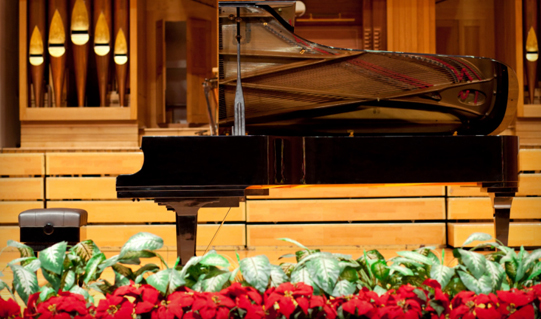 Business Information
Piano tuning Repair, piano tuning services, piano tuner in Maryland, piano tuner in Northern Virginia
Musical Instruments
Tuning Normal Piano Tuning: Pianos that are tuned regularly and are close to standard pitch Small pitch adjustments Large pitch adjustments (close to a semi-tone or more) Larger pitch adjustments of 1 ½ - 2 semi tones or more (This is not too common, but it does happen) Replacing broken strings Plain treble wire depending on the location and length Splicing a broken bass string ?New Copper wound bass string Plus the cost of the new string depending on length Action Work? Reshaping the hammers: depends on the depth of the grooves Full upright action regulation Includes reshaping of the hammers Full grand action regulation Includes reshaping of the hammers Partial action regulations can be as little as Other repairs of broken parts: Price will be quoted on site. Most repairs take 15 - 30 minutes. Repairs that take just a minute are usually included. Rebuilding and refinishing of a piano requires an onsite evaluation of the instrument. Call to schedule an appointment.
Business Description
Please call to discuss your piano tuning and repair needs and schedule an appointment. Missed calls will be returned the same day. I am dedicated to providing quality piano tuning services and other piano maintenance throughout Northern Virginia (Springfield, Alexandria, Arlington, Lorton, Annandale, Burke, Clifton, Fairfax, Fairfax Station, Vienna, McLean) and the surrounding area, including parts of Washington DC and Prince Georges Co., Maryland. As a piano tuner in Northern Virginia and a piano tuner in Maryland, I service pianos of any brand name, new & old, uprights & grands. I hold myself to the same standard of quality whether working on a customer's piano or my own. Piano tuning is only one aspect of making your piano sound its best. I also provide voicing work and action regulation as explained under Frequently Asked Questions. Sometimes older pianos may require more than tuning, voicing and action regulation to bring them back into peak playing condition. I can also diagnose problems and perform any necessary repairs. I travel prepared with the most commonly required replacement parts, allowing me to perform many repairs the same day. However, sometimes the work may take more than the allotted time and will require me to either take the piano action to my shop or schedule another appointment. I also perform complete rebuilding of the piano and refinishing of the piano case resulting in both a good sounding, well playing instrument and a beautiful piece of furniture.
Customer Reviews (No reviews)
No reviews were found for Tucker's Piano Svc.