WiltWorks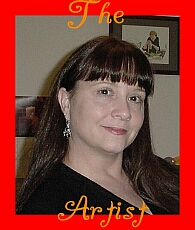 Business Information
art, artwork, pen and ink, drawing, painting, portraits, dragons, pets portraits, horses, dogs, cats, lizards, photography, logos, graphite, pencil, oil painting, colored pencil, commission, art prints
Artwork
I provide artwork for illustrations, bookcovers, and commissioned pieces.
book publishing, ad agencies, magazine publishing, private individuals
2003
Art Sync Gallery, Polk County Artists Association
First place and Best of Show, Art Sync Gallery show
Business Description
I am an artist and illustrator. I work in all mediums, but I specialize in pen and ink. I am available for book covers and interior illustrations, pet portraits, and any art project you might have the need of an artist for.
Customer Reviews (No reviews)
No reviews were found for WiltWorks.