Workplace Democracy
617-889-4971

Fax: 617-889-6846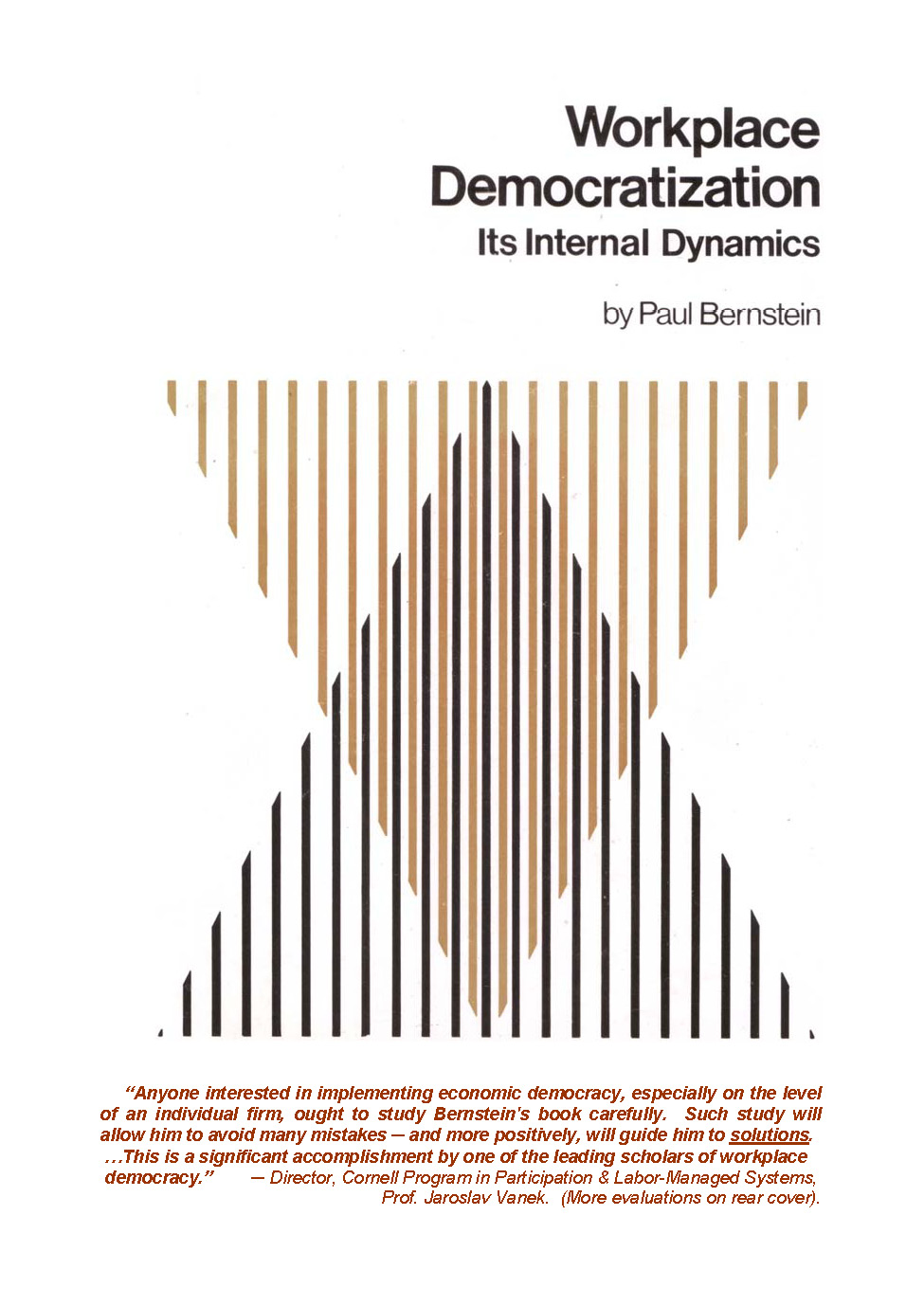 Business Information
workplace democracy, economic democracy, democracy, organizational development, cooperatives, new economy, self-management, participation, Mondragon, employee ownership, ownership culture, company democracy
Guidebook for successfully democratizing the workplace
Consulting
management consulting, community economic development, positive social change
1976
See www.workdemoc.com/about-author
Listed at www.workdemoc.com/experts-reviews
Business Description
Our comprehensive study of workplace democracy across 15 countries found that the key to long-term success was to build in 6 essential processes, without which otherwise well-meaning attempts at democratizing the workplace had invariably failed. Our book explains each of those 6 components in depth, and shows how each one depends on the others to function effectively. Yet this is not a rigid formula, insisting that every company be identical. Rather, the good news is that each of the 6 vital processes can exist in a variety of forms, so companies and employees are free to tailor workplace democracy to fit their own unique situations.
Customer Reviews (No reviews)
No reviews were found for Workplace Democracy.